MIS 'M' issue 1,000 – Sunday 8th July to Saturday 14th July 2018
Hello, Good Evening and Welcome
It's been 19 years coming, but this week we finally hit the four-figure mark as the MIS reaches its 1,000 or "M" (for our Roman readers) issue.
Aside from a couple of weeks where we encountered the odd list server error which delayed an issue going out, we've actually sent out over 1,000 issues. Regular readers will know that if we feel the need to get some news out to you urgently we'll even send out the odd mid-week mini issue to keep you gong until the full version goes out on the usual Sunday evening slot.
Those of you subscribed who go all the way back to the Madness Mailing List days may recall that the seed of the weekly MIS newsletters began there. Once a month an ever growing frequently asked questions email was sent out to those subscribed. This covered rough valuations of Madness releases (originally from Record Collector magazine but regularly updated by Chris Carter-Pegg), tour dates and recent news.
The MML ran from 1995 to 1999, and when it finally closed down we were left wondering what to do with the list server it sat on. Not wanting this to go to waste, the list settings were updated so only admin could post to it, and the the idea of producing a weekly Madness email newsletter was born.
The decision to go weekly was from issue one, but with the proviso that if news was thin on the ground we'd go monthly or even less frequently than that, if required.
Simon Roberts  and Jonathan young joined shortly after the MIS launched. Simon came on board as our resident web site guru while Jonathan became the main reporter, organiser of events, and dare I say it, the public face of the MIS.
It's no understatement to say that without the continued work of these two there would be no MIS.
While the two of them were kept busy, my (Robert) time was spent on list server related duties, producing the weekly look back articles, and compiling each issue. If dates or issue numbers in the issue headers are wrong it's me who's to blame!
Honourable mentions should also go to Liz Maher, who joined the MIS editorial team for an extended period of time, Chris Carter-Pegg for his wise words and valuations, and the one and only Paul Rodgers for the numerous Madness Stats, Facts and Figures articles he's sent in over the years.
We're certain there are many of you not mentioned who deserve to be, and for that we can only apologise.
Around a year or so back the MIS list server breathed its last and limped off to the computer grave yard. It had served us well for almost 20 years. A very big thank you should go to Brian Edmonds who was kind enough to let us use his services for all those years.
Following the death of the server, we moved over to Mailchimp, which gives us the ability to make nicer looking issues which are mobile friendly and we even insert the odd picture now and then.
The MIS has been a free service for 19 years, and will continue to be so. The only costs we currently have are for our web site which Simon, Jonathan and I cover on a yearly basis.
For our 1,000 issue we've pulled out all the stops, and it includes Thommo's T-shirt stash, a quick moment with Chrissy Boy, unused Embarrassment lyrics and a feature on a fallen Madness song.
If that wasn't enough we give away two albums to winners of our recent competitions, and there's also two new competitions with chances to win. The first has a vintage Madness crew T-shirt from the Man in the Mad Suit tour 1993 up for grabs. The second gives you the opportunity to win a fun day out in Camden with us, as we bring news of our Bank Holiday Mad meet. Plus this 'M' issue also has an accompanying podcast looking at some unique snippets of rare music.
Let's get this issue underway!
Enjoy the read,
Showtimes
See below for all forthcoming Madness and Madness related gigs and events. If there's something we've missed off or you feel should be added then please let us know.
Madness
Further information at http://www.madness.co.uk/live/
July 2018
The Stately Madness Tour
Friday 13th July – Ragley Hall, Alcester – More Info
Saturday 14th July – Alnwick Castle, Northumberland – More Info
Thursday 19th July – Bellaria Igea Marina, Beky Bay, Italy
Friday 20th July – GruVillage Festival, Turin, Italy
Saturday 21st July – Perpignan (South France / North Catalonia)
Sunday 22nd July, FIB, Benicassim. More info at: fiberfib.com
Friday 27th July – Galway International Arts Festival – More Info
Saturday 28th July – 3 Arena, Dublin. With The Lightning Seeds
Sunday 29th July – Car Fest. North
August 2018
Friday 3rd August – A Summer's Tale Festival, Westergellersen, Germany
Friday 10th August – Strijp-S, Eindhoven, Netherlands
Saturday 11th August – Nostalgie Beach Festival, Belgium
November 2018
Friday 30th Nov – Monday 3rd Dec – The House of Fun Weekender
Ticket hotline 08450261274 / http://www.butlins.com/madness
December 2018
The Sound of Madness Tour
Thursday 6th December, First Direct Arena, Leeds
Friday 7th December, Manchester Arena, Manchester
Saturday 8th December, Newcastle Metro Radio Arena, Newcastle
Monday 10th December, Plymouth Pavilions, Plymouth
Tuesday 11th December, Bournemouth International Centre, Bournemouth
Thursday 13th December, Motorpoint Arena, Nottingham
Friday 14th December, The O2 Arena, London
Saturday 15th December, Birmingham Arena, Birmingham
Monday 17th December, The SSE Hydro, Glasgow
Tuesday 18th, December, Hull Venue, Hull
Wednesday 19th December, Rivermead, Reading
Friday 21st December, Motorpoint Arena, Cardiff
Saturday 22nd December, Brighton Centre, Brighton
Ticket bookings https://www.gigsandtours.com/tour/madness/?utm_source=madness.co.uk&utm_medium=referral
Suggs
September
6th – 9th – Festival No:6 – Portmeirion
October
What a King Cnut Tour – Tickets via Ticketmaster
15th Shrewsbury, Severn Theatre
16th Worcester, Huntingdon Hall
17th Lancaster, Grand Theatre
18th Durham, Gala
19th Stockton, The Arc
20th Northallerton, Forum
21st Scarborough, Spa Theatre
23rd Ilkley, Kings Hall
24th Southport, The Atkinson
25th Runcorn, Brindley Arts Centre
26th Barrow, Forum
28th High Wycombe, Town Hall
29th Epsom, Playhouse
30th Weston Super Mare, Playhouse
31st Wimborne, Tivoli Theatre
November
1st – Suggs & Friends – Porchester Hall, London. Annual Charity show for Pancreatic Cancer UK
2nd Kings Lynn, Corn Exchange
3rd Crawley, The Hawk Theatre
4th Bury St Edmunds, Apex
5th Stafford, Gatehouse Theatre
7th Glasgow, Pavillion – rescheduled date
Near Jazz Experience
Wednesday 8th August – Varanger Festival – Norway
The NJE on tour supporting The Nightingales (+ Stewart Lee, 15 minutes of 80s comedy material. Cambridge, Birmingham and London dates)
September
25th – Soup kitchen – Manchester
26th – stereo cafe – Glasgow
27th – Opium – Edinburgh
28th – Central bar – Gateshead
29th – The lantern – Halifax
30th – Greystones – Sheffield
October
2nd – Hare & Hounds – Birmingham
3rd – Moth club – London
4th – Portland arms – Cambridge
5th – Canalhouse – Nottingham
"M to XXL" – Thommo's Vintage Mad Shirt Stash
Some Old Madness items have been found roaming at large in Finsbury Park…
Check out the discovery footage here…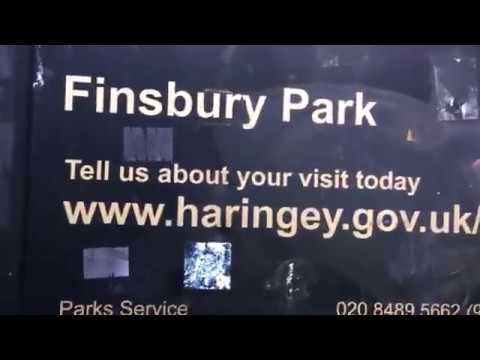 Yes it's true. Preserved in amber, some rockin old vintage Madness clobber from the 80's, 90's and the most recent past decade has surfaced, when it was thought these T-shirts were all mostly extinct now, (or certainly thread bare and rather rare in some cases). The good news is some of these items will be available soon through future MIS issues and events, starting with today's issue.
They have all escaped from Lee Thompson's attic, when he generously opened his spare linen cupboard up recently and let us have a look inside. This happened during work on the booklet for his recent One Man's Madness album when he was looking out previous memorabilia and pictures to include or things to photograph to use in montage artwork to make the booklet more fun for fans.
What do we find dwelling inside this mad man's mad T-shirt wardrobe?
Let's take a look into the Narnia of Kix clobber…
T-shirts from previous Madness tours from many many past years. For a moment we thought it went back as far as 1974! As a yellow Bazooka Joe T-shirt surfaced in the pile! Blimey we thought! A Pre-Madness Rockin T Flat!
On closer inspection though we suspect this to be a reproduction of an old 1974 gig poster. An event Bazooka Joe played at. It's actually more likely produced by headline Teddy Boy band Crazy Cavan, who also feature on the T-shirt poster and they still tour now and sell merchandise like this. Now what of the actual Madness T-shirt's then.
There are certainly a couple of vintage Nut Inc era T-shirts here, during the only time the band was actually involved with that shop selling merchandise around the time of only the first album. A red logo nutty man hanging out under a large musical note, almost certainly screen printed. Another which says "Nutty" under a hat logo in black. (A shirt Lee has cut into a vest when he used to wear these ironically during Nutty boy's 90's and show off his muscles. It has the My Girl Dancing Man symbol on it that was on the reverse of that single, so we know it's very old school.
Moving onto the Stiff records era into the 80's and a quite striking Absolutely T shirt. The baggy trousers man appears in cartoon allowing your own head to wear the outfit pictured below. We are told by Retro Madness that this was a T-shirt given only to record stores at the time during promotion of the bands second LP.
A 1981 USA tour T-shirt is next up. Nuts in may. Is the tour title. White with musical notes on it. Amusingly a Bellstars T-shirt appears, maybe from a support slot in the early 80's! Mad not Mad represents the later 80's in long sleeve sweatshirt and T-shirt picturing the later album cover, and the phrase "I was there, where were you? against it's tour dates.  There is even some Absolutely and 1985 tour knitted personal jumpers here. They were fan created by Sally and worn by Lee or Daley back in the day as a younger nippers!
Moving onto the 90's it was a joy for me to see vintage mint Madstock T-shirts. It's over 26 years ago some of these were first available at a legendary set of summer concerts, there are T shirts from all four 90's Madstock era's here. Football ones and Divine Madness cover era of first reformation years, all never worn in immaculate condition considering the time frame being over two and half decades old.
The 90's Business album has T-shirts here adorned with Dr Martins boots. 1998 USA tour is represented too with locations on it's reserve. The Mad suit tour and Mad dogs tour merchandise are here. The panto poster which see's Lee as Aladdin. The lightbulb man made from Pink Floyd and ealing comedy influences,
(Recently resurrected in a new blue t-shirt, this old one is red and white).  A Harrington tour jacket and blue bandphoot shoot designs or logo's with a more comic looking handwriting style M logo are present too all from the mid 90's. There are even some Mad crew T-shirt specifically designed for the crew to wear within Thommo's clothing closet. The 90s ends with Red logo of Madness Fleece jackets.
A particular favourite is the bands name spelled in letters cut out's like a ransom note, one of the S's coming from a Mars bar and another letter from Guinness etc. A great idea. Probably not allowed by the trademarks which is why today in these online times you can now get a normal font ransom note cut out design in the Madstore instead.
The stash comes up to the gold laurel logo design of the 30th anniversary T-shirts, which those who can do math will work out is nearly 10 years ago now, around the Christmas tour of 2009. Plus a couple of more recent shirts, for One Step Beyond / Embarrassment etc images reproduced more recent, are also present.
The biggest wow though of all,  is Lee Thompson's 1981 world tour jacket. wow. If you don't know what we are on about check out the opening scenes of Take it or leave it. You will see some of band wearing these at the airport going off on world tour for the first time. The navy harrington like coats feature the M with a globe on top. Thommo's jacket has Mr Donk Dank stitched into the lining, an old band nick name (see early MIS comics for more of MR DD) and it's likely all the band including Chalky and Toks had their names stitched into the lining too making this a unique one off.
What a joy to see it. Thanks Donk, Dank!
A wadge of this stash has now kindly passed over to us to disperse to fans.
We will be selling Lee's Stash, prize giving and charity auctioning some of these items too in coming weeks. Probably between now and our 20th anniversary issue (Which is issue 1,042 probably due around May Next Year! with any luck.)
If your interested in this vintage clobber. Read future issues of MIS for forthcoming information, sales and opportunities to grab this cool old swag, when we will be making certain items available either directly to readers or with partnering charity events such as Specialized our partner, which we will
be announcing here too. The rest is going to cover our band width (that's a website thing, though you can measure the band's width by realising most of these T-shirts are Medium to XL!)
Any Inquiries Email: OperationMIS@outlook.com
Today we are giving away the first item free. A crew T-shirt.
WIN – MIS M#1 – A Madness Mad Suit Tour 93 crew shirt XL Unworn.
This Black T-shirt Features the Hey You Lyrics to One Step Beyond laid out on it. With Mad suit tour handwriting style M logo seen on the bottom right, in various colours including some red, and in brown lettering on the reverse Mad Crew appears as opposed to the tour dates which appears on the public versions of this vintage T-shirt design that's two and a half decades old but looking brand new.
To enter, send us a short couple of sentences about your favourite Madness song, or concert experience. No more than 5 sentences long please. Title your email MIS M#1 and send to the above email address. We will pick a winner and will use their winning entry in a future issue in August. Competition entry closes in a week and is UK addresses only for posting your T-shirt to you.
Mad Shirt Stash Sales coming soon in our regular BUY IT section shortly.
Jonathan Young
Buy It
Limited Edition – Norton Folgate – Handwritten Lyrics by Suggs – T-shirt 
http://jackpotpeanutbutter.com/shop.html#!/Madness-Signature-Series-limited-edition-T-Shirt/p/109566766/category=0
Available only for the next couple of weeks. These official Madness T-shirt's feature lyrics from the Magnum Opus song The Liberty of Norton Folgate.  They will be shipped on July 20th, available only for this limited time period.
Available in 3 sizes, the profit is going to the Music Venture Trust.
Lee Thompson's One Man's Madness DVD & CD Soundtrack 
https://www.amazon.co.uk/Lee-J-Thompson-Mans-Madness/dp/B07CLPCL16/ref=pd_ecc_rvi_2
Lee 'Kix' Thompson is a most unlikely character. Early career choices had him spend a year in Borstal. He still hasn't found the receipt for his first saxophone. Luckily, he met two other unlikely characters: Mike 'Barso' Barson and 'Chrissy Boy' Foreman, who shared his interests of graffiti, train hopping and music.
One Man's Madness, a feature length rocku-docu-mockumentary directed by Jeff Baynes, tells the story of Madness saxophonist Lee Thompson, told by Lee and his fellow Madness band mates, his family, friends and musicologists, who strangely all look a little like him! From meeting Barso and Chrissy Boy, and later Suggs, Chas, Woody and Bedders, to becoming one of Britain's most iconic and successful bands, this joyous and light-hearted film follows the path of Lee's life through his lyrics and songs, including such Madness classics as The Prince, Embarrassment, House Of Fun, Lovestruck and NW5.
Two CD set. Original soundtrack to the 2018 documentary about Madness saxophonist Lee Thompson. Includes tracks from Madness, Crunch, 'Thommosina Leigh', Ian Dury, and the Lee Thompson Ska Orchestra. Including Hidden Tracks.
New Mad store T-shirts
New T-shirts are now in stock for the summer gigs.  They including a fetching Morris Minor car picture harking back to Driving in My Car video and the Mad 7 number plate, with the paraphrase lyrics  From Muswell Hill to Selsey Bill!
https://madness-uk.myshopify.com/products/muswell-minor-tee-ice-grey
The Silencerz – Better Days CD
https://www.musicglue.com/the-silencerz/products/better-days-cd
Danceable and delightful, this debut album of the band's much loved original songs pushes on through, breaking the mould of standard ska cover band. Catchy tunes and powerful brass and rhythm section make this a must-listen. Featuring Lee Thompson.
I Remember Way Back When
This week, MIS co-editor Rob Hazelby goes back in time to report on what was going on in the world of Madness 5 years, 10 and 15 years ago this week.
5 years ago…
Issue Number: 739 – Sunday 7th July to Saturday 13th July 2013
Dutch fans had reason to be excited this month as it was announced that Madness would play at the free Applepop event in Holland on September 14th. You lucky people!
UK based Maddies also had reason to rejoice as 4 brand new dates for Suggs' One Man Show had just been revealed. There were the 1st, 8th, 15th and 22nd of December.
In our regular "Live and Intensified" article, Daren West was back, and this time it was a review of the band's recent performance in Newcastle. Daren commented at the time;
"An absolutely superb gig, possibly topping both the Chepstow and Newark shows. At the end Suggs and Carl come back to take a final bow before leaving stage with Carl doing the Eric Morecambe 'Bring Me Sunshine' walk."
If this wasn't enough we also had a short review of the Carlisle gig from Darren Dicka, and our very own Jonathan young gave us a detailed reported one the recent Ska Orchestra gig in Coventry. Jonathan finished his report by telling us;
"It's great the band that have doffed their cap to Sister Mary and old school ska, have managed a passing visit to the home of two tone, and beyond now they head off into the east end, secret gardens and to play with the Skatalites. 
The summer of ska – it's here for them."
Things got a bit more serious in our "That Facebook" section, with both Woody and Lee reporting on recent issues they'd had with fans. Poor Woody had been drowning in fundraising requests from fans and was unable to cope with the continued onslaught. Meanwhile, Carl told of a fan who, unable to get a photo of himself with Suggs was just downright rude. Not good!
Our feature this issue looked at the new www.madness.co.uk, which this week had gone online in its new form. This was the fifth major redesign of the site since it was registered way back in 1997. We took a look back at the old sites before reviewing the latest creation. Our opinion was one of being impressed.
10 years ago…
Issue 479 – Sunday 6th July to Saturday 12th July 2008
Following Jonathan's fantastic podcast which went out earlier in the week, we were back to good old fashioned text for this latest blast of Madness news.
Jonathan's wonderful efforts really seemed to have been appreciated, judging by the emails you'd sent in response to his Hackney podcast. A Madness podcast was something we'd been toying with for ages, but it was Jonathan who decided to get off his backside and actually do something about it.
As Jonathan mentioned, we were already thinking of producing a Christmas podcast, but this time we wanted input from all corners of the online Madness community – the MIS, the MTR, the Nutty Forum, and more.
We realized that Christmas was a long way off, but it didn't hurt to start planning the podcast now. If you wanted to contribute to this production we asked that you contacted us ASAP to let us know what you'd like to contribute with.
Moving on, and our first article took a look at Lee Thompson and former Bellestar, Jenny Matthias' new project, "The Dance Brigade", who would be playing a free gig at the Burmondsey Beat Festival on Saturday 12th July. The band were due to appear alongside headliners, heatwave.
It was lyric time next as we featured a full transcript of "Idiot Child", and if that wasn't enough for the more lyrically minded readers elsewhere in this issue we had the lyrics to "MKII" for good measure.
Next we featured a transcript of an article from "Music", where writer Charlotte Chambers reviewed one of the recent Hackney gigs. It was clear to see that she enjoyed the evening, as the review finished off by saying;
"Visually, the experience was like a cross between pantomime and period drama – the fantasy, perhaps, of someone who has spent too long buried in some obscure local history pamphlet.
Musically it was just this side of cheesy to begin with, becoming sinister later. Orchestral strings and shades of Kurt Weill in the knee-slapping Clerkenwell Polka were more moving than lairy Baggy Trousers ever was.
I wasn't expecting to love this, but I did"
Before we brought this issue to a close it was over to Uncut Magazine, who featured an article announcing an extra show for the forthcoming Christmas tour, due to take place in Manchester on December the 18th.
And finally, we rounded things off with Jonathan thanking subscriber Mikel and his family for this hospitality over the course of last weekend when the band, and our co-editor were in Spain.
15 years ago…
Issue 217 – Sunday 6th July to Saturday 12th July 2003
The biggest news item this week was that despite it being the middle of summer, the Christmas tour dates and venues had not only been announced, but tickets were now on sale. Never ones to pass up the opportunity for a booze-up, the Scottish Madness fanbase had already got their backsides in gear, and work on the Christmas 2003 McMadmeet was already underway!
Something else that was also causing a bit of a stir was the response to subscriber Adrian Bell's review of the recent `Like Father, Like Son` gig at the Bull and Gate. We received emails and even a phone call both supporting and knocking his look on the evening!
With a real mix of people both loving and loathing the band, the best we could advise the MIS readership who had yet to see the group in action was to get along to a gig and make up your own mind.
Obviously, with the Christmas tour being announced, this issue of the MIS featured a fair bit of tour coverage. Not only did we have the full list of dates, complete with box office contact numbers, but Dicka of www.madnessmaddogs.co.uk was kind enough to type-up a fantastic article which appeared in the Newcastle Evening Chronicle.
Rob Hazelby
A Moment With Chrissy Boy
We had a quick chat with Chrissy Boy this week, as he answered a few questions for us ahead of the Stately homes tour which has now started…
1. You are about to tour Stately Homes this Summer. – Including Alnwick castle which is also where the first Blackadder was filmed. What's your favourite Blackadder Scene?
"I haven't watched Black Adder for years but I think Tom Baker as the captain in a mini boat was very funny. Also Rik Mayall as Lord Flasheart. Of course Rowan Atkinson and Tony Robinson were a great double act." I have a cunning plan"…"
2. This Christmas The Sound of Madness takes to the road. What do you think of the Julie Andrews film, favourite song, character or scene?
"I've never seen it, haha. I bought a copy for reference but I haven't got round to watching it yet. Can I get back on that one?"
Yes you can Chris! Happy viewing.
3. Are there any new Madness songs shaping up, can you tease any, that might possibly appear live on these coming tours? Or any future plans you can tease us on?
"Nothing concrete, everyone has a few songs knocking around. We need to get in the rehearsal rooms."
4. With some tunes on recent albums reappearing from previously uncompleted songs, what now is the one that you consider the one that got away?
"Eh? They've all been rounded up and recorded. It was very hard to get "Catch You Crying" recorded, no one liked it. I suppose that nearly got away."
5. From 1999's Wonderful, when MIS first started in it's online form, to last years Can't Touch us Now album era, what is your favourite song the band have put out during that time frame of nearly 20 years since the comeback on record.
"Lovestruck. It was our last real proper radio airplayed bona fide hit and our first original chart entry since the 80s."
6. We have some old Madness T-shirts featuring in this 1,000th issue.  What's your favourite Madness T-shirt design that's been available in the past?
"I really liked the Clockwork Orange T shirt. I actually wear them."
Congratulations to all of you at the MIS, here's to the next 1000 "issues".
Keep up the great work!
All the best, CB
Genesis of the MIS
Simon Roberts Looks Back to the Early Days of the MIS
The original MIS fan club was the based on the MI5 secret service, hence 'MIS', MI5 is now known as 'MI5 the Security Service'.
Our MIS started off as a 'Monthly Mad Post' on the MML (Madness Mailing List).
Basically the MML was a 'live' email mailing list, no forums in those days.
The MML became heavy maintenance and even after moderating posts, Rob decided (on his trusted Amiga computer) to keep it running under the guise of a weekly MIS newsletter sans mailing list.
The MIS moniker came about with blessing, in those days madness.co.uk was run by Mark Bedford, not all of the band were on the 'net yet, I just think Bedders and Chrissy Boy were techno savvy then, 15 years later (after 10 years of trying)  Thommo would master the wonders of the World Wide Web and Email, just.
The first issue of the 'Monthly Mad Post' was 8th April 1996, the big news then was a possible Madstock 3 gig. Indeed it happened and became the world's first ever internet 'Madmeet' with people travelling from all over the globe to attend.
In those days Madness news was a bit thin on the ground, talk about padding!
See http://sevenraggedmen.com/1993-1998/ about this barren period.
Anyway! The MIS weekly newsletter was borne from the Monthly Mad Post.
What a tough challenge for anybody writing about Madness every seven days, but still here we are today 1,000 issues on, I sincerely doff by cap to Rob all his hard work in those early days, and Jon who joined later and put real fizz into things.
The first issues (about 20) had a digest on the MIS website, so here are the first 5:
ISSUE 1 – Sunday 23rd May – Saturday 29th May 1999
The first ever issue of the MIS Online Bulletin! Contents include an update on website copyright, a question and answer session with Daniel (Woody) Woodgate, Party in the Park package deals, details surrounding a possible release date of the Madness Sonic sessions, a review of issue 13 of the Madness fanzine – Nut Inc, Madness US tour photos – online, details of the Party in the Park Meet-up, details of `Johnny the Horse` and other new Madness tracks, Twenty Years of Madness – gig details.
ISSUE 2 – Sunday 30th May – Saturday 5th June 1999
Lowdown of current games being run on the Total Madness Mailing List, plans for the July and August Madmeets, Nut Inc. issue 13 – more information, A few words from Bedders relating to the August concert dates as well as album and single release dates, Mad Not Mad issue 3 released, One Step Behind – forthcoming gigs, Bewitched Modzine – issue 13, and more!
ISSUE 3 – Sunday 6th June – Saturday 12th June 1999
Gig by gig review of the recent Madness tour of the US, get your new Windows `95 Madness themes, The Madquiz returns, Recent US tour pictures.
ISSUE 4 – Sunday 13th June – Saturday 19th June 1999
Madness feature in the `Corel All Music Guide`, Bigmouth News and the track listing for the forthcoming Madness album, Madness at DOT Music, internet webchat and single news, lyrics to `Johnny The Horse`, Simon Roberts' Madness MP3's, Monday Madchats * 2, Total Madness – BBC Radio 2.
ISSUE 5 – Sunday 20th June – Saturday 26th June 1999
`Lovestruck` release date and format details, Crunch Goodies for sale courtesy of Lee Swandale and Chris Foreman, Nutty Sounds 1+2 review by Stuart Howie, Total Madness Radio 2 session available for US and UK based Maddies, Party in the Park – ticket details, Madness Record Library – It Must be Love/Shadow on the House.
Simon says..
Issue 1:
Wow, Nut Inc. -the best Madness Fanzine in the world ever. Wrighty did an excellent job.
I don't know if anyone has scanned these in, but it's a must read.
Madness in the US, re-booting from the wilderness years.
I think our commander in chief Rob went, on the late show too? (I missed it due to food poisoning – Rob)
'Twenty Years of Madness – gig details' the band were still pups then.
So Long ago.
Issue 2:
Mad Not Mad issue 3 released
It's funny in those days most record shops only stocked 'The Madness'
ah, It's a Fanzine I've forgotten all about!
Bewitched Modzine? Never heard of it. I suppose it has a tentative Madness connection to 'Samantha' (our over 50 readers like myself will understand this).
Issue 3:
'Get your new Windows `95 Madness themes'
enough said.
But, The Madquiz returns!
Here it is!
————————
MADQUIZ99 WEEK 1
————————
1.  What is Chas Smash's full name?
2.  Where did Madness play on May 3rd 1979?
3.  Which Madness record has the catalogue number Virgin VS787/12?
4.  On which MIS comic cover can you find Princess Di?
5.  Who wrote the first ever interview about Madness to be printed in
the NME?
6.  What is inscribed in the run out groove on the B-side of the
House Of Fun 7″
7.  'Were you reading in between the lines?' name the song this lyric
comes from.
8.  What is the name of Woody's wife?
No prizes for any entries I'm afraid!
Issue 4:
It makes me laugh, I uploaded my bootlegs via tape to a website but distanced it from the MIS because in those days publishing bootlegs was a hanging offence.
After a while we did merge them to the MIS website linking to my server, but this proved to be bad move.
First of all my server host rung me up telling me they were over the upload limit and would cost them £25k to keep MIS mp3's up for another week. They were speechless and wondering why on earth so many people were downloading so many Madness tracks, they thought it was 'adult entertainment' or something at first.
I rung Rob up straight away because I thought it was such a great achievement! Rob agreed!
So, I came to an agreement with the hosting provider to scale things down a bit and things carried on as normal.
Not long after, EMI came knocking at the door regarding the MP3's.
We did the right thing and removed them before we ended up in court.
So, 'That's that' I thought, but I had another brainwave- no MP3's but what about bootleg videos?
In those days it was 36/56k modems pre-YouTube days but I did the biz but I uploaded loads of them (you can still see some of them on YouTube today) and they sat merrily on the MIS website for years.
We had another 'cease and desist' from the server host, because after an audit they found TOTP videos and copyright of the BBC. By then we were 'chums' with the BBC and they gave their blessing to use them exclusively on our website (The IT crowd used to drink in the DC!).
The hosting company were having none of it and wanted a written statement from the BBC.
By then the band got involved and someone sorted it out somehow, I can't remember who I emailed, but it was sorted.
Issue 5:
`Lovestruck` release date and format details.
MIS had a tip off from Bedders regarding a secret gig at Camden Lock to promote 'Lovestruck' on a barge with only 24 hours' notice too!
A few of us made it, and it seemed most of north London turned up as well!
As I was being kicked out of the VIP area (no pass), by chance Clive Langer and Alan Winstanley were strolling in, Alan saw me and had a word with me and vouched for me, much to the dismay of the over egotistical bouncers. Adele was also spared, so we watched the gig from the balcony on our own!
'Nutty Sounds' bootlegs made an appearance, similar to what MIS put up but in CD form.
Moving on…
Today MIS does what it says on the tin:  Madness Information Service.
If we hear anything we'll let you know.
Today it's done by a mailing list, a website and twitter, but we lurk elsewhere on Facebook hence no MIS Facebook presence, but we filter the news through one way or another.
Also the MP3's still live and breathe today on 'MISSIE' our audio player on the website!
Thanks again to Robert Hazelby, in fact; applause all round for Rob for keeping the MIS alive all this time whilst working and looking after his family and other commitments.
Also please stand and applaud and give your appreciation to Jonathan 'forever' Young.
Jon went through difficult times not long since, but still somehow managed to contribute to the MIS.
I can't really express in words how much effort, time and commitment Rob and Jonathan have put into the MIS. It's phenomenal.
Every email we receive thanking us means a lot.
Also a quick thanks to Brian Edmonds, for 17 years provided the mailing list server until his colo box went kaput in 2017, not bad going eh?
So, that ends the 'Genesis of the MIS'
Enjoy the rest of MIS 'M'
Simon Roberts
"M" Barrassment – The Original Lyrics & Changes
A typed A4 page shows the original lyrics of one of the band most famous tunes
Given to Barso by Lee back in the 80's, to put music to his lyrics, this page was pulled out of the archives recently and photographed and added to the montage CD booklet recently of Lee's One Man's Madness album.
Here it is in full though unobscured.
RECEIVED A LETTER JUST THE OTHER DAY,
DON'T SEEM THEY WANT TO KNOW YOU NO MORE,
THEY'VE LAID IT DOWN, GIVEN YOU THEIR SCORE,
WITHIN THE FIRST TWO LINES IT BLUNTLY READ –
YOU'RE NOT TO COME SEE US NO MORE
KEEP AWAY FROM OUR DOOR
DON'T COME HERE NO MORE.
OUR AUNTIE – SHE DON'T WANT TO KNOW – SHE SAYS –
WHAT WILL THE NEIGHBOURS THINK?
THEY'LL THINK WE STINK THAT'S WHAT THEY'LL THINK,
OUR UNCLE – HE DON'T WANT TO KNOW, HE SAYS –
WE ARE DISGRACED , TO THE HUMAN RACE,
YOU ARE A DISGRACE.
(SOLO)
THEY'VE MADE A COMMITMENT, YOU'RE AN EMBARRASSMENT,
YES AN EMBARRASSMENT, A LIVING ENDORSEMENT,
THE INTENTION THAT YOU BOOKED
WAS AN INTENTION OVERLOOKED
THEY SAY STAY AWAY, DON'T GO SEE THEM,
ANYMORE, DON'T GO SEE THEM NO MORE.
OUR DAD – HE DOESN'T WANT TO KNOW, HE SAYS –
THIS IS A SERIOUS MATTER,
TOO LATE TO RECONSIDER, THE SERIOUS MATTER
OUR MUM – SHE DON'T WANT TO KNOW, SHE SAYS –
I'M LOOKING TWICE AS OLD,
THOUGHT SHE HAD A HEAD UPON HER SHOULDER,
I'M FEELIN TWICE AS OLDER.
You'll notice that the third verse includes a line that says the neighbours will think that we stink. This playground like rhyming insult didn't make the final cut. But what happened? The answer appears in the original MIS comics. In the first comic released in January 81 some months after Absolutely was released, a second draft of the lyrics appeared within the MIS comic's pages. This time Lee had corrected the song to his preferred version losing the insult and adding instead lines about the aunt worrying that gossip would be calling her a bad example.
OUR AUNT – SHE DON'T WANT TO KNOW, SHE SAYS
WHAT WILL THE NEIGHBOURS THINK?, THEY'LL THINK,
"SHE'S THE ONE WHO TAUGHT HER EVERYTHING."
BUT NOW I'M NOT SURE I KNOW ANYTHING.
Thus improved, and sounding less juvenile perhaps. But that isnt what ended up in the song either. What we got in the released track is this…
WE DON'T, THAT'S WHAT THEY'LL THINK, WE DON'T
BUT I WILL, 'CAUSE I KNOW THEY THINK, I DON'T
Equally worried about gossip but far more unstated and confused about what it is anyone actually thinks there. The incomplete sentencing doesn't in fact make much sense at all and never has. It gets away with it perhaps because the contents of the letter are never really supposed to be explicitly revealed anyway in the song, so it is left to your imagination until you read any interview about the tune over the years and are given context. But how did this third version of the line become the one on record?  Lee explains in the second MIS comic out in April 1981.
"I had only written the song shortly before and I was lost for the last two lines of the third verse. By the time I could think of anything that was good enough for those much needed two lines, our glorious leader had already recorded the song with his own lyrics. Cheers Suggs! Although this did annoy me our Stiff schedule had a record to keep! I didn't want to make a big thing out of a small problem." Lee 1981
The rest of the slight difference in any words in the final version, such as thing's like. DON'T COME HERE NO MORE. Becoming…  DON'T COME ROUND HERE NO MORE. WHAT ON EARTH DID YOU DO THAT FOR. Are additions to shape the lyrics around the Motown stomping tune that Barson conjured up for the song. Lee had originally used a Prince Buster song called Free Love to imagine the tune too, always intending that a different music would be used.
But here is "Free Love" by Buster a very simple basic backing tune, a very spoken type track as was often the prince's style.
Now nearly forty years on attitudes may have changed, lyrics are certainly stuck and Embarrassment as a whole song remains a classic Madness track loved as a shining example. Far from stinking beginings it's come up smelling of roses. That's what we all think.
Jonathan Young
Sign of the Times
Vince Carden (the editor of Madness Unsugged fanzine) kindly sent us in a recent video recording of Dave Robinson from stiff records, discussing the band at a public speaking event where he spoke about the whole roster of Stiff Records artists.
Check it out here.
MIS "M" Bank Holiday Mad Meet – Camden, August 26th
We will be raising a glass to 1,007 issues of MIS (as that's the number we should have reached by then) in Camden Town. M+7
If you fancy a bank holiday booze up you can join the merriment at the mad meet from around Midday opening at The Dublin Castle on Sunday August the 26th. Where we will have our first drink and start Mad tunes spinning on the Jukebox.
There will be a raffle on the day too a few Mad items up for grabs.
At 2pm we move to Lockside bar restaurant in Camden Lock where we will be DJing some tunes, some of us having a bite to eat, or a second drink.
After lunch we return at 6pm to the Dublin Castle, for the full evening mad meet and present a gig at 7pm in the back room, launching the debut album of our friends The Launchers for a good ska pop knees up, with guest singer T'Amor joining them for a tune or two.
To celebrate our love of Madness too on this day, we've some choice Madness covers from support band Dave & Dave performing for us semi acoustically a rarer choice of songs for us. That's the way to do it. Our DJ for the evening is Wandsworth Harry and how wonderful to have him on the decks with us. (He may even bring Chalky along for the day too).
Tickets are available here for the evening Launchers concert. Both pubs main bars are free entry.
https://www.tickettailor.com/events/thelaunchers/165088#
But two readers can win free entry and more if you win our MIS 'M' Day out competition, as we are sailing camden's Canal in the afternoon on…
The Nutty Barge – Win a Camden Boat Ride
We've teamed up with Wandsworth Harry, and we are sailing The Nutty Barge (ha ha get it!) down The Regents Canal in the afternoon through Camden Lock to Little Venice and back for an afternoon trip with our own craft beer bottles and with some live nightboat style sax from Dave Roy Smith bringing our barge back to Camden in nutty launching style.
DJ Swanny will be playing our selection of Mad Tunes onboard, Including airing Unreleased Crunch! track called "Rock my Boat!" Swan Lake is also bound to feature too at some point.  The event is nearly sold out with 60 fans sailing together, But you can win entry and be the last up the gang plank entirely free if you are our lucky winning reader of this MIS M issue.
Email: OperationMIS@Outlook.com
And answer this question…
What shall we do with the drunken sailor?
Tell us. And mark your email. The Nutty Barge.
The Prize is free boarding and sailing for two with us from Camden Lock, a free drink each with us onboard, and free gig entry for two afterwards at 7pm to the Launchers album launch, plus our unique nutty event badge to keep as a memento.
You must be available to attend in the afternoon in Camden Town Sunday August 26th from just after 2pm. You must accept the terms and conditions of the day which will be sent to you in advance. And a phone number will be required for contact purposes if you are the winner. Over 18's only. Good Luck.
Jonathan Young
Live Intensified
Reading Set-List – Friday 6th July
One Step Beyond
Embarrassment
The Prince
NW5
My Girl
My Girl II
Take it Or Leave It
Sun and The Rain
Cardiac Arrest
Wings of a Dove
Los Palmas 7
Lovestruck
Grey Day
Shut Up
Bed and Breakfast Man
Mr Apples
House of Fun
Baggy Trousers
Our  House
It Must Be Love
Madness
Night Boat to Cairo
Rock & Roll Book Club – One Step Beyond QnA with Bedders and author Terry Edwards
A truly excellent couple of hours were spent this week in The Dublin Castle on their Wednesday night music book club regular night.
Julie Hamil and DJ Tony Gleed of Bugbear put the perfect setting together for Mark to talk at the length you rarely hear on a track by track discussion with his friend and musician Terry Edwards, author of the 33 and 1/3 book on One Step Beyond.
We will have a longer report and some snippets typed up for a future issue.
If you would like to hear the whole evening though, click the download of out podcast version at the above link available for the next couple of days, and will be archived at the madness bootleg group  on Facebook.
MIS Feature: A Song That Fell off an Album
Several years back now we all had the delight of The House of Fun weekender starting up for the first time. Those very first couple of weekenders gave us concert's that saw the band performing a new album in full and airing a lot of new songs for the first time. Firstly in rough and ready form and later, a year on, again in a more polished live form with a few tracks switched around once the album had been released. That album they called "Oui Oui Si Si Ja Ja Da Da."
But what of one song that they said "no" to at this time?
"Rolling Down Parliament Hill
In The Laundrette with time to kill…
Selling England by the pound
Going out on the underground…
…In the pub…
…Lots of music…
"Prince Buster & The Bluebeat Sound
Desmond Deker & Kentish Town"
When rehearsals were going on for the difficult task of performing a massive set of new songs at that first Butlins showcase gig, the band previewed a set list, online as a teaser for us all, it showed a bunch of new song titles all of which emerged at the forthcoming concert except for one. One that was barely visible at the bottom of the rehearsal set list it seemed to say  "When we was we."
Could it in fact be something that was glimpsed in rehearsals around this time back at the turn of this decade…
"In a band
Nothing planned….
…     in 73
before we was we"
An unaired tune that was under the working title of it's chorus "Falling Down".
If you excuse the pun it fell off the to do list at some point, when they felt they had enough tunes with the 15 tracks that made up that amazing gig at the first Butlins. In normal non stage clothes the band announced a look into the rehearsal machine of Madness, and we heard with excitement the tunes that would follow the Folgate album onto stage at the first Friday unique set list show that the band performed. Maybe "Falling Down" wasn't something they wanted to contemplate as they bravely faced 6,000 fans and played stuff no one had ever heard before.
As well as few incomplete lyrics mentioned above from this potential Madness song, here's some more information about it from early 2011 rehearsals at premises studios.
"Falling Down" is a Thompson lyric, though it's not known at this time who the music credit is, we suspect Barson. It was a tune with echoes of Mission from Hell, or even parts of Mr Apples that now sound similar to that previous Folgate box set tune, with a very keyboard low notes grey day like, middle section atmospheric, and fast pounding drumming in some sections of the track, of course a storming sax solo section.
A very autobiographical song, with many musical references within it. "Desmond Dekker and Prince Buster was name checked, and listed like Ian Dury would do with Englands Glory etc, in it's song structure, this was a tune full of shout outs. "Dark Side of the moon, Roxy Music, Purple Haze" even "Elton John" gets a name check in the tune.
Thommo himself described the song in 2012 as…
"Falling Down is about your surrounds & the things you got up to & places & people you met & were inspired by. A folk type lyric to pop music I suppose."
The title of "Falling Down" may refer to messing around and rolling down the grass on the mentioned location Parliament Hill in North London. In a 1985 documentary the band talk about when they used to set fire to bins running down this London park at night.
It's perhaps easy to see that it may have been dropped for being "to on the nose" like songs like Mad not Mad almost were, or Let's Go from Norton Folgate certainly appeared to be the band writing about being a band. Though "Falling down" or "Before we was we" predates the band mostly in topic. Even 1978 by Suggs was name checking Prince Buster in a verse at this time, and maybe pop was eating itself to the point where one song had to take a fall to reduce the self referencing.
Oui oui was an era of producer picked tunes too and maybe no one in the new producer teams at this time picked this one out of Madness's then selection box with their ear.
Who knows, Speculation falls down at this point too.
"Falling Down… To The Souuuuuuund…"
Maybe "Falling Down", can stand up again one day though as a new Madness song. The 40th is as good a time as any to look back at the beginning after all, I'm sure we could now happily accept another take on childhood Madness in the future, as the next set of tunes shape up. We've all rolled down the grass in our time.
Jonathan Young
"M" is for Music – An MIS "M" Podcast
Our final selection prepared especially for this issue, is a podcast of musing about Madness Music. M Is for Music. A podcast in celebration of a long time spent adoring the sounds of this band, there's are some hits you will know mentioned, heard in other forms, but it's far more a listen to album track songs popping up in part and also rarities of bits of music unreleased, down into some rather obscure and rare things to hear, the fragments of the building blocks that make up Madness as they are making tunes.
Anoraks on then and head over to the MISSIE player that appears on our website, to hear the file marked M is for Music. Next week in MIS "MI" we will detail and list what's in there but it's all explained in the waffle for now.
(A further edit of M is for Music, will then appear on the Madness bootlegs facebook group, dedicated to the study of Madness audio sources.)
Jonathan Young
Competition Winners Announced
The Winner of The Silencerz album is  –  Neil Walker. Congratulations Neil.
The CD including the track Don Logan, is coming over! to you shortly.
The Winner of the One Man's Madness CD Soundtrack – Signed by Debbie Thompson!
Ha ha. The Wife of Lee (as heard in the film, but visually impersonated by Lee)
Is… Ska Tim.  Well done Ska Tim.   Do you think that's his real full name?
How appropriate if it is!  Mind you this competition did also run on the Going Solo Facebook page and so It's perhaps just an online handle.
Both of your CD's will be in the post shortly Neil & Tim.
Time
Lastly …
We've been looking back recently due to reaching 1,000 issues of this fanzine, and can tell you that in future weeks we will be running a selection of classic articles from the archives as well as our regular lookbacks, as they are no longer archived online and many of you more recent readers will have missed them. This classic delving has also lead to a plan to revamp of a special double issue.
Over a decade ago now in issue's 445 and 446, back in 2007 we ran a series of articles focussing on the history of just one song, perhaps the band's most popular world wide hit, Our House. We were celebrating it's 25th anniversary back then. Now it's well past the song's 35th anniversary and some more massively significant things have happened to that house since it turned 25. So, look forward to reading a revamped version of it's full history in detail in a new version of what we call "House Proud", coming in a future week as soon as we've finished building the extension on it! You might be surprised what we've dug up in time capsules on that massive Madness tune too.
A Massive Massive Massive thank you to the band, and all the supporting cast of people who help make their music, art, appearances, records, products and live events happen. To all the fans for everything you all do everywhere and every when in the celebration, sharing and fandom of Madness. It's a pleasure to continue to be a small weekly reminder of it all.
Thanks for all the help.
And finally, we'd like to welcome the newly born "Buster and Birdie" into the world, and wish their grandfather, Suggs, all the very best.
Until next week, take care!